---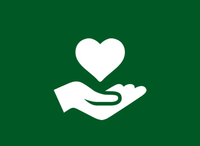 Support Izzun's efforts to develop new artists and content-creators and publish their work
Shipping: 
We print and ship internationally. Shipping prices will vary and are set by our printers. Because each order is printed by a printer close to you, we aim to keep shipping costs as affordable as possible.
Update: November 23. Due to the ongoing war in Gaza, many shipping options to Israel have been restricted. For the time being we've had to remove Israel as a shipping destination to save you, our valued customers, and ourselves, unnecessary costs. 

Processing: 
Books are printed when ordered. On average it will take between 10-14 business days from when you place an order for the books to be printed and shipped to you. If you selected a shipping method with tracking, you can email us to check in on where your parcel is.